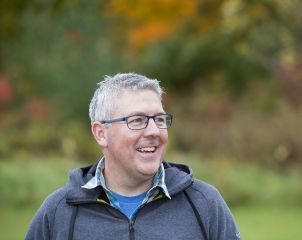 Ethan is a freelance photographer from Ontario, Canada. He specializes in photos of outdoor recreation, landscapes, ecosystems, birds and wildlife. He photos have been published by National Geographic, Canadian Geographic, Forbes, Ontario Tourism, Lonely Planet, Popular Photography and many more. Ethan is a popular keynote speaker, workshop leader and magazine columnist. He writes the humor and bird photography columns in every issue of Outdoor Photography Canada Magazine.

Growing up near world famous birding hotspot Point Pelee National Park, Ethan often skipped school to watch songbirds during migration. By the time he was a teenager, he had developed an in-depth knowledge of nature. At 19, he received a hand-me-down camera from his parents and began to learn the basics of nature photography. In between watching birds and taking photos, he completed a degree in Environment and Resource Studies at Trent University. Before becoming a pro photographer, Ethan had developed a career as a nature guide and tourism specialist in national parks.

Ethan is 43 years old and lives in the Georgian Bay area of Ontario. His greatest passion in life is exploring the natural world through his camera, whether on exciting trips or in his own backyard.