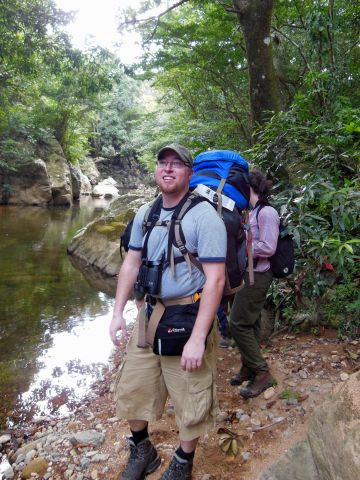 Mike grew up in the Waterloo area in southwestern Ontario and inherited his passion for natural history from his parents. He considers himself to have been very lucky to have completed an internship at Long Point Bird Observatory when he was 15; this experience opened many doors for him for school and for jobs.
Mike is involved in many aspects of birding and natural history study in the province. He currently serves as the secretary of the Ontario Bird Records Committee, coordinates eBird in Ontario, reviews Christmas Bird Count data for the province and works as a zoologist with the Ontario Natural Heritage Information Centre in Peterborough. Mike is also a member of the bird specialist subcommittee of the Committee on the Status of Endangered Wildlife in Canada (COSEWIC).
He is considered one of Canada's top birders and is known as an avid advocate of using eBird to record sightings. His passion about keeping records accessible to everyone has driven his support for the use of eBird. Mike, along with his brother Ken authored the book Best Places to Bird in Ontario.